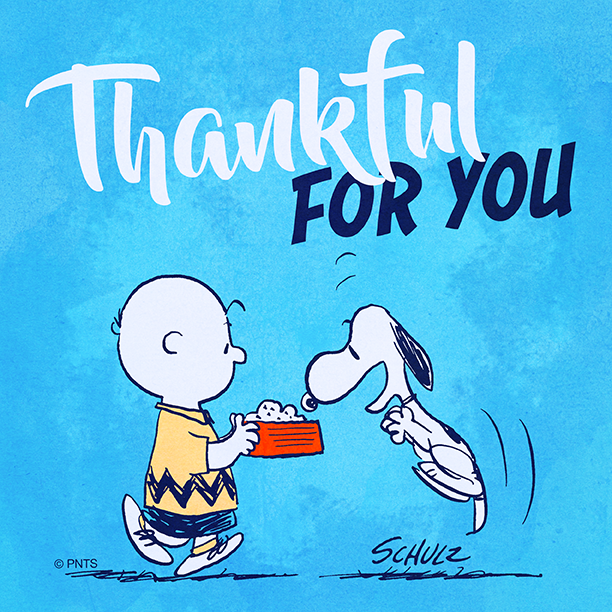 Something I always stress to my children is to be thankful for what we have.  My family is not without struggles, but we are truly blessed. My husband and I have good jobs and enough money to provide for our family and pets. We have a lovely home where we are sheltered from bad weather, safe, and near beautiful scenery.  We work hard and appreciate what we have.
Now comes the struggle: teaching humility, humbleness, and appreciation in our children, who have never gone without anything they've needed. I talk to my children about the charities and nonprofits to which we regularly donate. I explain the reasons why it is better to give than to receive. I just hope that some tiny nuggets of wisdom about those things transfer from me to them as they grow.
When I asked my children to tell me what they were most thankful for at our Thanksgiving table, they each said they were most thankful for their family. That made me smile because it was exactly what I wanted to hear. I didn't want to hear them say they were most thankful for their video games, tablets, or toys. While they have many things, my children don't always get what they want.
Christmas can be a difficult time for children to learn that lesson, especially when they still believe in Santa. I'm actually surprised that Drew still believes at age nine. I can't remember when I realized the truth of Santa, but I'm pretty sure it was around that time. I am prepared to tell him the truth if he asks me a direct question, but I don't want to end the magic for him prematurely. Until then, I am trying to keep up with all the stories I've fabricated.
Today, Jonathan and I took the kids Christmas shopping today. The kicker? Not for them and not for anyone they know. We adopted a family from the Main Street Mission Christmas Wish program—a program for needy families seeking help for gifts for their children. We've adopted a family or done another toy charity (the one year all the families were adopted too quickly for us to participate) each year since our kids were born. I always try to choose children close to my children's ages.
Meredith asks the obvious question to her five-year-old mind: Why can't Santa bring the kids toys and things they need? We've told our kids that Santa brings them one small present and something in their stockings. Everything else comes from us, their grandparents or other relatives.
I've told Drew that we email Santa so that he can confer with parents about the gifts he will bring the children. Now Drew's even more irritated with us because we told him that he is definitely not getting a Minecraft "The Village" Lego set to the tune of $200 and 1600 pieces because it's too expensive for both Santa and us. I was so frustrated with him; I almost wanted to yell "I am freakin' Santa!" when he sarcastically thanked me for ruining his Christmas. I did tell him that I could ruin his Christmas—that he could get absolutely nothing because all of his gifts could be donated. That shut him up. He's actually getting everything else on his list, just not that particular Lego set.
In the meantime, Meredith really fell in love with a dollhouse we bought for the little girl from our Christmas Wish family. This request at $25 is a little more reasonable. I talked to Meredith about her wish list and asked which was more important, the dollhouse or a particular puppy toy she also wanted. She said she wants the dollhouse, so she will get it from her Nanny since I am my mother-in-law's secret shopper.
But before all the gift-opening frenzy of Christmas morning, we'll spend time together as a family going to a floating Christmas parade at the lake, driving around looking at lights, baking cookies, and spending time with loved ones.  Most importantly, we will attend the candlelit church service on Christmas Eve because I believe that it is the true meaning of the season.
I think, as adults, we sometimes forget the true meaning of Christmas and the season (Christ believers or not) and fail to see the magic in it. Maybe that's why we latch on to being Santa for our children.  Why we do everything in our power to make their Christmases magical for as long as possible. And why we do everything in our power to teach them to be thankful for what they have and that it is truly better to give than to receive.
-Brandi Easterling Collins