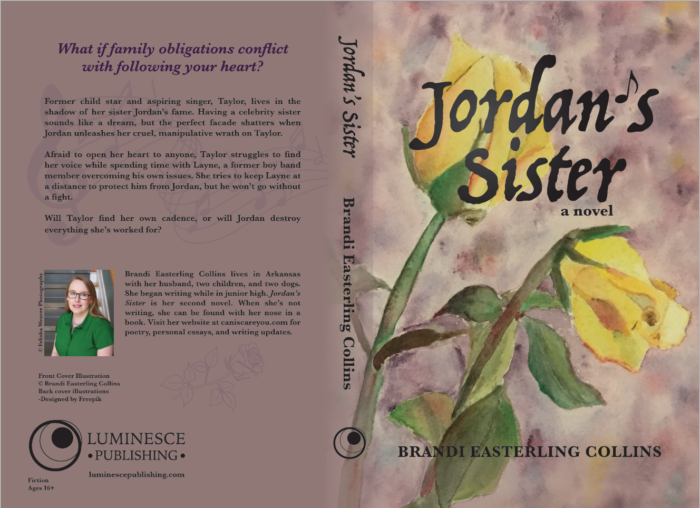 Best laid plans: Jordan's Sister Update
***UPDATE***
As of April 26, Jordan's Sister is available in paperback format on Amazon.
From April 24, 2018:
Today was supposed to be the launch day for Jordan's Sister, the first novel to be published under Luminesce Publishing. The launch date was a deadline I set myself, so not meeting it isn't the end of the world. For now, I will have to settle for a partially-met goal.
The eBook launched early, on April 21. You can purchase a copy on Amazon.com or read for free with your Kindle Unlimited subscription. There is a "Look inside" feature that allows you to read just past the opening of Chapter 4, which will allow readers to check out my style and story opening to make sure they wish to purchase to continue reading.
I hope to have the paperback out before Saturday, April 28, 2018. I will update more as soon as I can.
-Brandi Easterling Collins