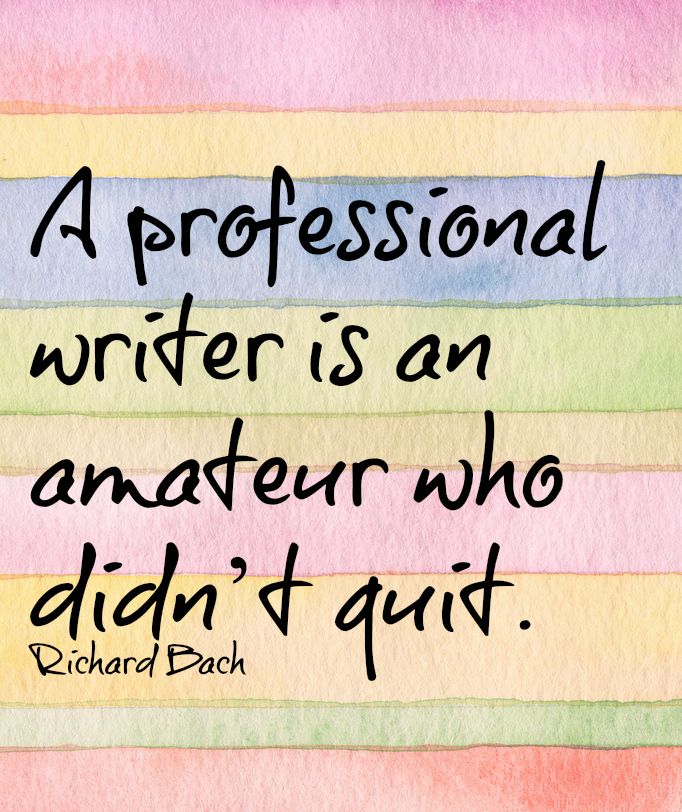 The Life and Times of a Not-Starving, Starving Artist
Only a certain number of artists are significantly wealthy, and I am definitely not one of them. When I refer to "artists" I mean people who produce art in the visual realm, in music, in performances, and with the written word, of course. My strengths primarily lie in the written word, but I like to dabble in visual art as well. While I've sold my words, I have never sold any of my visual art, though I have given projects as gifts. I've never offered it for sale. I imagine the results of doing so would be very similar to my venture out into the publishing world—supplemented by my day job.
Sure, I fantasize about writing full-time for myself, but realistically, I know that my current place in life is one of the not-starving, starving artist. My art is my true passion, but my own projects are not earning me a living wage. Actually, they don't even pay for the expenses to run my business (hobby). I spend income from my day job for living expenses and the minimal expenses I incur as a writer. I am serious about the business, but I finance it as a hobby. I have to.
These expenses include a percentage utilities for my home office where most of the magic happens with my writing, entry fees for writing contests, gift cards or lunches for my lovely beta readers, the cost of books to donate or give away in contests, and any office supplies or book signing supplies I need. The income is royalties, which aren't much. For example, I make about $3 per book after expenses. When people read one of my books on Kindle Unlimited, I get a very small royalty of less than $1 usually. 
Because I am skilled in visual arts, editing, and graphic design, I don't have to outsource a lot of services that some indie authors need. I edit my own work with advice from beta readers who read because they're my friends. The betas who are also writers have me as a beta for their work. And my friends know that I'll be among the first to come running if they truly need me for something. I have a dear friend who takes my author photos and offers me help on graphic design elements I can't handle on my own. Without these wonderful people in my life, I couldn't do what I love at my current level.
While my personal writing may never completely support me financially, it's feeding my soul. Without it, I would be a shell of a person. I get to use my writing and editing skills at my day job, which I love (most of the time), for which I am paid a living wage to help support my family (and my most-loved activities). I love hearing feedback at work that tells me I'm doing a good job, because I do care about my work, but it's not the same exhiliration I get when I read a good review of my personal work. The fact that anyone takes the time to write a review because they enjoyed my novel makes my day when I read it. It's one of the reasons I added to my reading goal last year that I would write reviews for all the books I read. As an author, I know how important those reviews can be.
Here's a video review of "Caroline's Lighthouse," for which the reader rated me at 3 stars. Three stars means that you liked the book, but it wasn't amazing. I give 3-star ratings often. 
I love reviews that talk about the good and the bad as much as I love reviews that only focus on the good. My books and my styles aren't for everyone, and I'll be the first to admit that I went a little overboard with Caroline's descriptions in the novel. Each book I write makes me a better writer.
Thank you for reading, and please, please, write a review.
-Brandi Easterling Collins