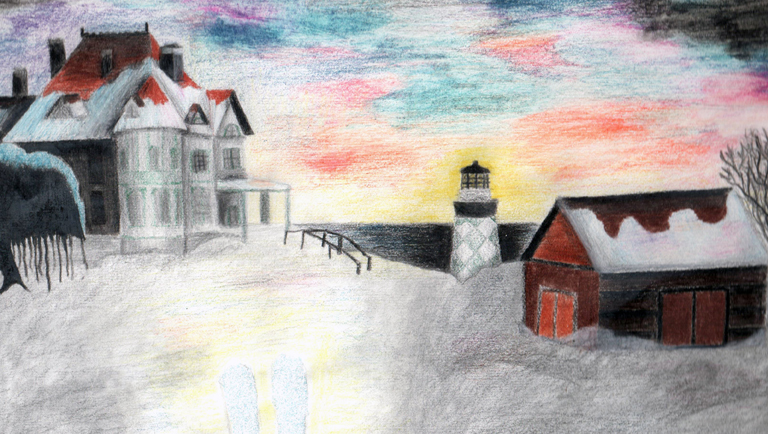 I have so much to be thankful for this year. On Monday, I received word from the publishing company that Caroline's Lighthouse was available on Amazon and the Archway Bookstore. Very briefly during the second day after announcing its availability via Facebook and Twitter, my Book was #95 in the top 100 of one of my categories. I've dropped out of that now, but I was there! Soon, the Ebook version will be available, which will be a cheaper option for those who wish to read it in that format. 
I am thankful for the amazing support of my friends and family and humbled by the positive messages people have sent me about their wishes for the success of my book. I sincerely thank everyone who has cheered for me, shared the link or purchased a copy of the book.
I also appreciate people who are reading my blog posts and taking time to let me know that I've reached them in some way. It took a long time for me to gain the courage to put my thoughts out there for the world to see. I am diligently trying to write the truth about my feelings without hurting others, which is why I have not used names for certain posts. According to Google Analytics, my personal posts are getting the most hits. My love history, my ugly post, my love post and my recent post on fear have been the most popular.
Thanks to Twitter and Facebook, the world has gotten a lot smaller in a sense. I have gotten blog hits from the United Kingdom and Australia so far. I think that's awesome. What I want is to get my writing out there for the world to see.
Spillwords published my short story, "I Remember Purple Skies" last weekend and my mom read it for the first time. I had to remind her that it was fiction. I did dye my hair pink in college—not purple—and I did take road trips with some friends, but none were exactly like Sunny and Jade, and we never did anything illegal. It made me smile to think that someone thought of my fiction story as something that could have actually happened.
I am looking forward to hearing reviews about Caroline's Lighthouse and also preparing myself for criticism within the reviews. For now, I am choosing to be thankful for the opportunity to accomplish my dream of having my novel published. I am celebrating the blog hits and the little things like how I figured out how to embed my Spotify "Great Songs" playlist I mentioned in my music post to the sidebar, so check it out if you ever want to hear one of the great songs I've rambled about.
Thanksgiving is my favorite holiday. To me, it represents family togetherness. I usually don't care too much about food, but I wouldn't mind existing on oven-roasted turkey, homemade macaroni and cheese, rolls and cranberry sauce for the rest of my life if I had to. The smell of leaves burning takes me back to Thanksgivings when I was a teenager. My stepdad, Ronnie, would always enlist us kids to help with the leaf burning. He would go around our large yard dropping matches everywhere and we would rake the leaves away from the house to keep from burning it down. We never had to call the fire department, but we did have to enlist a couple of Ronnie's good friends a time or two to help us fire-fight when things got out of hand.
Something Jonathan and I do with our children is make them tell us what they are thankful for. It's a tradition we learned when we were growing up and I think it is the most important tradition we can have.
-Brandi Easterling Collins