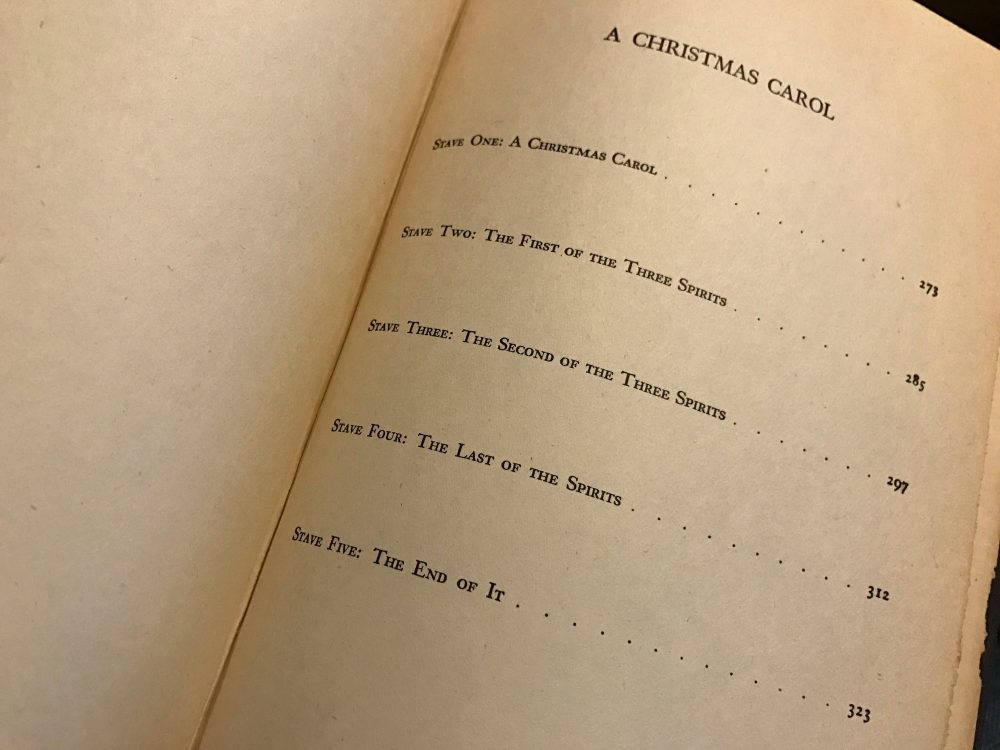 Bah! Humbug: What's Christmas all about?
I find myself identifying with Charlie Brown and Ebenezer Scrooge this year. For some reason, I'm just not in the mood for Christmas. Normally, I love this time of year: the traditions, the music, the food, and the family togetherness. I like seeing the lights and decorations, smelling the apple spice and peppermint, and reminding my children that it is better to give than to receive. I enjoy donating to charities that help children have a present because all children deserve that regardless of their circumstances.
My favorite part of A Charlie Brown Christmas is when Linus, asked by Charlie Brown if anyone can tell him what Christmas is all about, stands on the stage and recites Luke, chapter 2, 8-14, as translated by the Authorized King James Version:
8And there were in the same country shepherds abiding in the field, keeping watch over their flock by night.
9And, lo, the angel of the Lord came upon them, and the glory of the Lord shone round about them: and they were sore afraid.
10And the angel said unto them, Fear not; for, behold, I bring you tidings of great joy, which shall be to all people.
11For unto you is born this day in the city of David a Savior, which is Christ the Lord.
12And this shall be a sign unto you: Ye shall find the babe wrapped in swaddling clothes, lying in a manger.
13And suddenly there was with the angel a multitude of the heavenly host praising God, and saying,
14Glory to God in the highest, and on earth peace and goodwill towards men.
It's a beautiful story—one that some people believe as truth and others think is fiction. I can understand both viewpoints.
A Christmas Carol is my favorite story by Charles Dickens. I first read it as a teenager on my own—not as a school assignment—from an antique book I inherited from my grandfather's personal library. I love that his signature is in the front.
It's the story of Ebenezer Scrooge, who hates Christmas and is a big jerk. Scrooge sees the ghost of his former business partner who warns him of the impending arrival of three more spirits that evening: The ghosts of Christmases Past, Present, and Yet to Come. Dickens first published the story in 1843 and it has never been out-of-print. It speaks to so many people and has been adapted to plays, movies, and animated specials. Just about everyone knows who Ebenezer Scrooge was and his catch-phrase "Bah! Humbug" even if they haven't read the novella. Spoiler Alert (if you've been living under a rock): Scrooge is compelled to change his ways in the end and embraces the true spirit of Christmas—generosity.
Christmas snuck up on me this year, and so did Thanksgiving. I am extremely thankful for all the good things that have happened this year. I had no idea when I began my rewrite in February that I would accomplish one of my biggest dreams in 2016, that of getting my first novel Caroline's Lighthouse published. I have focused so much energy on my writing because I was so starved for it after a much-too-long hiatus. I am working on finding the right balance for everything: family, work, writing, reading, adulting, and any other creative outlet I can find.
For now, I will turn off The Chainsmokers, turn on some Christmas music, and bake cookies with my children. I will borrow their excitement for the season until I find some of my own. If not, I'll fake it for their sake. These memories we're making now are what Christmas is all about.
-Brandi Easterling Collins